Artificial Intelligence MSc | PGDip | PGCert – Online Course
Programme duration:
approximately
30 months for MSc
(
part-time
and
online
)
Upcoming starts:
16 Jan 2024, 21 May 2024 and 8 October 2024
Entry awards:
MSc/PGDip/PGCert
Awarding body:
University of Liverpool
Expand the horizons of intelligent systems and develop your skills in this rapidly growing sector with our specialist online master's degree in artificial intelligence. 
What is artificial intelligence?
Artificial intelligence is one of the most exciting, most dynamic and most interesting fields in scientific research, programming and development.

Intelligent systems, built by engineers and developers are shaping the future – AI machines, robots and programs constantly self-learn, based on the patterns they identify, to offer a better service to humanity across all kinds of industries.

The University of Liverpool's Artificial Intelligence MSc part-time course is designed for those looking to take up a career in artificial intelligence, granting them the technical knowledge and the commercial perspective of AI and machine learning, and teaching them how to develop intelligent systems using the latest and most state-of-the art technology available.

The Artificial Intelligence MSc, completed as a fully online master's programme through distance learning, opens the door for students to the ever-changing world of AI, giving them the skills to pursue careers not only in the machine learning field, but in other engineering and corporate positions in every sector.
This online artificial intelligence programme will give you the skills needed to develop, design and evaluate intelligent systems for a wide range of purposes. You will study topics such as machine learning in practice, deep learning and natural language processing, that will equip you with the practical skills and programming techniques needed to succeed within this complex field.
You will have access to an online development environment to practice and refine your new technical skills, which also contains all of the technologies and software you will need for the course – inclusive within your tuition fee.
Upon completion of your studies, you will be prepared to tackle challenges within this high-demand sector. As the use of artificial intelligence (AI) becomes increasingly widespread within all industries, those with knowledge of how these systems operate, and how to optimise them, have become increasingly desirable to employers.
The University of Liverpool is globally renowned for the strength of its research into artificial intelligence and, through our Digital Innovation Facility, provides a home for world-leading academic research into a broad spectrum of emerging technologies.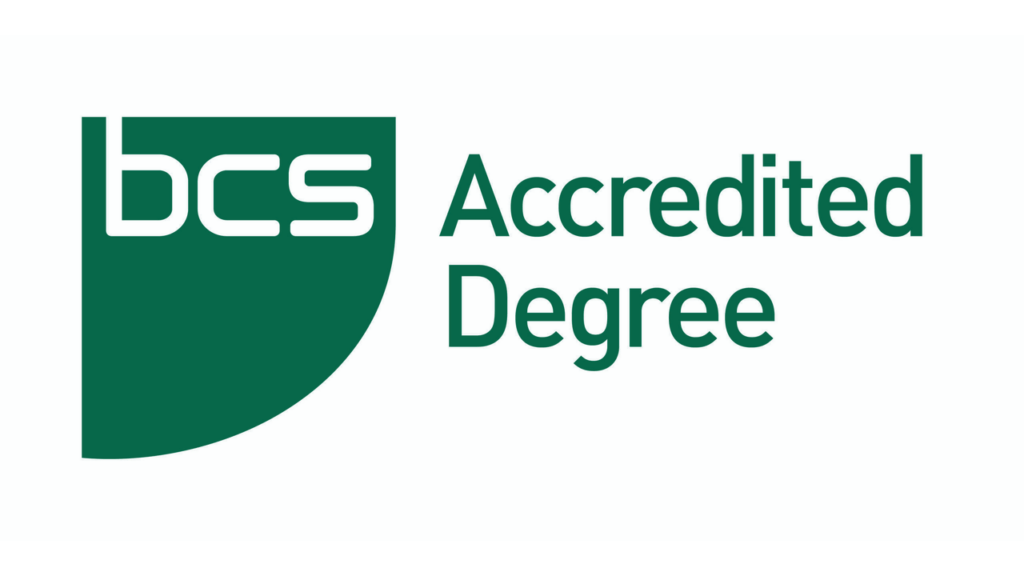 The MSc programme is accredited by the BCS, The Chartered Institute for IT, for the purposes of meeting the further learning academic requirement for registration as a Chartered IT Professional.
Download a prospectus  for more details on this programme including module information.
What will I study?
This programme consists of the following modules. You are required to complete 180 credits to achieve a full Master of Science (MSc), 120 credits to achieve the postgraduate diploma (PGDip), and 60 credits to achieve the postgraduate certificate (PGCert).
| | | | |
| --- | --- | --- | --- |
| Global Trends in Computer Science (15 credits) | x | x | x |
| Machine Learning in Practice (15 credits) | x | x | x |
| Multi-Agent Systems (15 credits) | x | x | x |
| Robotics (15 credits) | x | x | x |
| Deep Learning (15 credits) | x | x | |
| Reasoning and Intelligent Systems (15 credits) | x | x | |
| Natural Language Processing and Understanding (15 credits) | x | x | |
| Research Methods in Computer Science (15 credits) | x | x | |
| Computer Science Capstone Project (60 credits) | x | | |
For more information on the modules, including syllabus and learning outcomes, please download our programme booklet.
All applications will be considered on a case-by-case basis. If you want to discuss your previous qualifications and experience before applying, please contact us now via LiveChat.
Applicants should possess either:
A degree in computer science or a closely related subject, equivalent to a 2:2 UK bachelor's degree, coupled with two years' relevant IT professional experience; or
Professional work experience in IT or a related field and/or other prior qualifications, which will be considered on a case-by-case basis.
All applicants must provide evidence that they have an English language ability equivalent to an IELTS (academic) score of 6.5.
If you don't have an IELTS or equivalent certificate, you can take our free online English test to assess your proficiency. You don't need to prove your English ability if you are a national of, or have completed a qualification equivalent to a UK degree in, any of these countries.
Fees for the academic year 2023/24
MSc: £16,065
PGDip: £10,710
PGCert: £5,355
These fees* are fully inclusive of all costs, including all teaching materials, core textbooks, assessments and resits.
Scholarships and discounts
You may be able to benefit from the following scholarships and discounts:
Regional Scholarships of up to 15%. To find out the scholarship offered in your region, please make an enquiry now.
10% UK Scholarship for students residing in the United Kingdom for the full master's award for the 2023/24 academic year.
10% discount for University of Liverpool alumni.
5% discount for up-front full tuition fee payment.
Further support
We aim to make it as easy as possible for you to cover the costs of your studies. You could benefit from:
Simple monthly payment plan provided to spread the cost over the duration of study
Students living in England may be eligible for a postgraduate loan to cover some of the programme cost.
Please speak to our admissions team for more details of fees, scholarships, discounts and support.
*All tuition fees shown are net of any applicable sales tax payable by you in your country of residence. Where we are required to add sales tax at the local statutory rate, this will be added to the tuition fees shown and confirmed.
Apply for this course by completing a simple online form.
In order to apply, you will need to provide copies of the following supporting documentation:
School or college transcripts/certificates
University transcripts and certified translations if applicable
Degree certificates
Evidence of English language proficiency (EU and international applicants only)
Personal statement
An up-to-date CV.
Acknowledgement of your application
The admissions team will acknowledge receipt of your application and will pass it to the Department Head and/or appropriate academic department(s) for consideration.
Students with disabilities
We welcome applications from students with disabilities and consider them on the same academic grounds as those of other students. If you have a disability, medical condition and/or support needs it is important that you inform the University so that you receive appropriate support.
Deadlines
We have regular start dates throughout the year with regular application deadlines. Applicants are encouraged to apply in good time, particularly if they have special requirements that will need to be taken into consideration.
This online artificial intelligence programme can lead to a wide range of careers in IT, particularly with respect to the design and development of intelligent systems. Job roles may include data scientist, AI developer, AI consultant, machine learning engineer, research scientist and information strategy manager.
Alongside the subject-specific knowledge you will gain during the programme, you will also develop professional skills such as communication, teamwork, critical thinking and research. These will enhance your CV, allowing you to improve your career prospects and access more senior roles.
Since it was established in 1983, the Department of Computer Science has been at the forefront of key developments in computer science and has built a strong international reputation for research in artificial intelligence and algorithms. The latest Research Excellence Framework 2021 rated us 5th in the UK for world leading (4*) research outputs, and 100% of research environment rated as world-leading (4*) or internationally excellent (3*).
By studying online with Liverpool, you can gain a highly regarded qualification from a prestigious redbrick university and a member of the Russell Group, a group of 24 research-led UK universities committed to maintaining the highest possible standards of research and education. You will acquire new skills and knowledge, all while continuing to work in your current role.
The University of Liverpool has been offering online programmes since 2000. We are recognised as one of Europe's leading providers of wholly online postgraduate degrees. All our programmes are designed for online delivery, and our state-of-the-art learning platform encourages collaboration with fellow professionals from around the world.
Study Online with the University of Liverpool
We recorded this short video ahead of our Virtual Open Week in which Frans Coenen, Professor of Computer Science, discusses the online postgraduate programmes the Department of Computer Science offers, including who the programmes are for and what you will learn as a student.