Accreditations and affiliations
The University of Liverpool provides world-renowned research and teaching that is reflected in our online programmes and department accreditations, many of which are gold standards in higher education.
We have more than 20 years of experience in providing high-quality online degree programmes for students worldwide. We are recognised as European leaders in 100% online postgraduate education.
Advance HE
Our PGCAP is the only programme accredited by Advance HE to be delivered solely online. Graduates gain an academic qualification and automatically receive professional recognition as a Fellow of Higher Education (FHEA).

Agency for Public Health Education Accreditation (APHEA)
We offer one of the only online Master of Public Health (MPH) programmes in the UK that is fully accredited with APHEA. The agency represents the five leading associations of public health in the European Region and is committed to assuring and improving the quality of educational activities throughout the European Region and the globe.


Association of MBAs (AMBA)
Our online MBA programme is AMBA accredited, giving you the assurance that this qualification has worldwide recognition and standing. MBA students graduates, Business Schools, and employers all recognise AMBA accreditation as a gold standard of quality.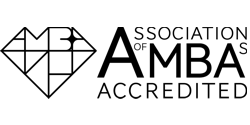 BCS, The Chartered Institute for IT
The University of Liverpool was the first university to receive BCS accreditation for computer science programmes delivered fully online. 
Currently, all our online MSc computer science programmes are accredited by the BCS, The Chartered Institute for IT, for the purposes of meeting the further learning academic requirement for registration as a Chartered IT Professional.
The programmes accredited are MSc Artificial Intelligence, MSc Big Data Analytics, MSc Computer Science, MSc Cyber Security, MSc Data Science and Artificial Intelligence and MSc Information Systems Management.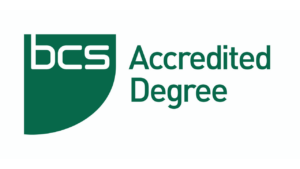 The British Psychological Society (BPS)
Our online Psychology (Conversion) MSc programme is BPS accredited offering an opportunity for students from other disciplines to convert their existing qualifications and learning to an award that meets the requirements for Graduate Basis of Chartership with the British Psychological Society (GBC). GBC is essential for students' development as psychologists.

CFA Institute University Affiliation Program
The University of Liverpool is an Affiliated University of the CFA Institute and, in recognition of the programme's alignment to the CFA Candidate Body of Knowledge (CBOK), the online MSc Finance and Investment Management programme has been awarded affiliated status. The CFA Institute is dedicated to promoting the highest standards of ethics, education and professional excellence, and its affiliated status is greatly recognised and regarded around the world.

Management School – triple accreditation
The University of Liverpool Management School holds triple accreditation (AACSB, AMBA and EQUIS) which puts it amongst an elite group of business schools.
AACSB accreditation is given to the best business schools in the world. Their standards require a high-quality teaching environment, a commitment to continuous improvement, and curricula responsive to the needs of businesses.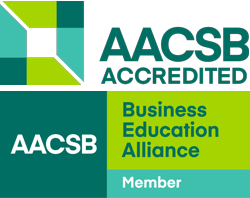 AMBA accreditation denotes the highest standard of achievement in postgraduate business education. For employers, it is a quality mark important when recruiting managers and future business leaders.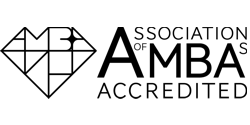 EQUIS accreditation benchmarks the Management School against international standards in terms of governance, programmes, students, faculty, research, internationalisation, ethics, responsibility and sustainability, as well as engagement with the world of practice.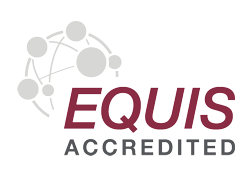 Management School – CEO Magazine Tier One Status
The University of Liverpool Management School holds Tier One status in the CEO Magazine Global MBA Rankings for 2023. This is in addition to being ranked by CEO Magazine as number nine globally for our online MBA programme.
Financial Times Online MBA 2023 Rankings
Our online MBA is ranked in the top 10 Financial Times (FT) online MBAs for 2023. This includes ranking first overall for 'career progression', with the average online MBA graduate seeing an increase of 32% in their salary after completion, and third based on 'value for money', by taking into consideration alumni salaries, scholarships, fees and other costs as reported by graduates.